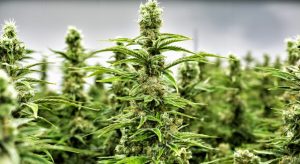 For an introduction to this topic, I'm stating a Hymn from Atharvaveda-Samhita.
Book 11, Hymn 6, Verse 15 of Atharva Veda-Samhita
"पञ्च राज्यानि वीरुधां सोमश्रेष्ठानि ब्रूमः।
दर्भो भङ्गो यवः सह ते नो मुञ्चन्त्व् अंहसः॥"
"Tale of the five kingdoms of herbs headed by Soma; may it and kuca grass, and bhanga and barley, and the herb saha release us from anxiety."
'भङ्ग' (bhang) refers to the CANNABIS PLANT here.
As we know Atharvaved is written by ancient sage Atharva, who did years of Tapasya (penance) to Lord Shiva, Lord Shiva pleased by his Tapasya appeared before him and told sage Atharva to ask for a boon, then sage Atharva asked Lord Shiva to give him the boon of knowledge of medicines, Lord Shiva granted him the boon and later on sage Atharva created Atharvaveda.
India is currently the most ethnically diverse country in the world and home for one of the oldest civilizations on earth that was based on the ritual intake of a psychotropic drug.
We Indians used to intake cannabis in different forms as a cure to different diseases since ages And this wasn't the only use of cannabis in ancient times, it was used vastly in areas such as building materials, fiber, food products, and many more.
Nowadays many people associate Cannabis with Lord Shiva and claim that he used to smoke Marijuana(leaves and flowers of Cannabis) through his chillum but the question is, from where we made this conclusion? Yes, knowledge about Cannabis was given by Lord Shiva as a boon to sage Atharva but it doesn't verify that Lord Shiva himself used this psychotropic drug. In Sanatan Dharma, there are many ways to achieve awakening. Such one way is Vaam Marg, Vaam Margi (specially Aghor Tantri and Maithun Tantri) use Cannabis to achieve awakening.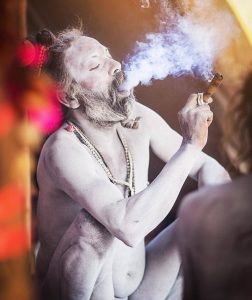 But again, it doesn't dictate that Lord Shiva ever used Cannabis, though Cannabis was used in many ways in ancient times as a drug to treat epilepsy and anxiety but never been smoked in the Vedic period, even it was strictly prohibited in Vedic scripture.
So in conclusion one can see that since the age of written documents, cannabis has been one of the most significant herbs mentioned in Atharvaveda for treating a varied range of medical problems from epilepsy to anxiety. One just needs to widen their view for the purpose of this herb and not limit it as an intoxicant.
MUST READ CANNABIS BOOKS
1. The Emperor Wears No Clothes: Hemp and the Marijuana Conspiracy
2. The Cannabis Manifesto: A New Paradigm for Wellness
3. The Cannabis Grow Bible: The Definitive Guide to Growing Marijuana
for Recreational and Medical Use
4. Cannabis Pharmacy: The Practical Guide to Medical Marijuana
5. The Little Black Book of Marijuana: The Essential Guide to the World of
Cannabis
6. The Medical Marijuana Dispensary: Understanding, Medicating, and
Cooking with Cannabis
7. How to Smoke Pot (Properly): A Highbrow Guide to Getting High
8. Marijuana Horticulture: The Indoor/Outdoor Medical Grower's Bible
9. The Entrepreneur's Guide to Cannabis: Concentrated Advice From 25
Industry Leaders
10. The Ganja Kitchen Revolution: The Bible of Cannabis Cuisine
11. Marijuana Botany: An Advanced Study: The Propagation and Breeding of
Distinctive Cannabis
12. The Cannabis Health Index: Combining the Science of Medical Mari-
juana with Mindfulness Techniques To Heal 100 Chronic Symptoms and
Diseases
13. Marijuana Grower's Handbook: Your Complete Guide for Medical and
Personal Marijuana Cultivation
14. Smoke Signals: A Social History of Marijuana – Medical, Recreational
and Scientific
15. HERB: Mastering the Art of Cooking with Cannabis
Sources: SCHOLARLY / RESEARCH /THESIS OF MEDICINAL CANNABIS  BY DOCTORS, SCIENTISTS AND ALIKE. Dymock, et al., 1893; Stefanis, et al., 1975,1977.

All information entered is personal to the author. Any modification or changes must be addressed to the author.