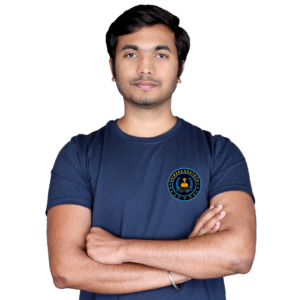 Shubham Tiwari (born 1994) is an Indian entrepreneur and educator who is the founder and director of SaiBaba EduTech, an educational technology company.
Early Life and education
He was born in 3st May 1994 at Shahdol city in Madhya Pradesh, INDIA. Shubham completed his schooling at a Hindi medium Saraswati Shishu Mandir School, where his father Santosh Kumar Tiwari was a mathematics teacher. After completing his Engineering diploma in Mining & Mine Surveying from the Government Polytechnic College Shahdol, he had to drop out his career due to color blindness in the physical test, after which he resumed his studies and completed his B.Sc. in Geology and M.A. in Political Science from Mahatma Gandhi Chitrakoot Gramodaya Vishwavidyalaya.
Career
In 2020, Shubham along with his mother Usha Tiwari founded the online education platform SaiBaba EduTech Private Limited company. First, the company offered personalized learning to support competitive exams preparing students and in 2021, launched an online app with video lessons. Shubham has appeared in the video as a teacher. During the COVID-19 lockdown in India, Shubham managed user experience, content and brand marketing, while SaiBaba EduTech provided free access and added 200K students.
Philanthropy
Shubham spearheading Education for all initiative, under which 200K students in India from various economic background will get access to new tech-driven learning solutions as SaiBaba EduTech platforms. His career as a teacher began in 2019 at age 25. In 2020, During his teaching career, he taught polity, geography, history, hindi and general studies.
Honors and awards
2019 YouTube Silver Play button award
2020 Google Digital Marketing Expert award
2021 ISO 9001:2015 certified
References

All information entered is personal to the author. Any modification or changes must be addressed to the author.